According to McKinsey, 75% of consumers switched brands in 2020. That's a lot of people who re-evaluated their lifestyle choices due to the pandemic. And it's a great example of how customers and their consumption patterns evolve. That's why you should pay attention to ongoing trends and adapt to them.
If you don't know what you should be looking out for this time around, don't worry. We've got you covered. Keep reading to find six holiday marketing tips to help prepare your store for the upcoming holiday season.
Read more: Why Preparing Your E-commerce Store for the Holiday Shopping Season Matters
Why preparing your store for the holiday shopping season matters
Considering that the average consumer spends $400 during Black Friday and even more on Christmas, it's a good idea to prepare your store for the holidays if you sell things online. After all, more consumers prefer online shopping after the 2020 pandemic. Although this time of year presents an opportunity for small business owners, it also comes with challenges.
Nowadays, customers are savvy and price sensitive. And during the holidays, they have a wide array of options available at all times. As a result, consumers are less willing to tolerate service problems. In 2021, website visitors were spending an average of fifteen seconds on any given website. Conclusion: If you don't prepare early, you may miss out on a lot of revenue.
Prepare your ecommerce store for the holidays
– Validate demand for your product inventory
– Optimize your website design for new customers
– Make sure your website is secure
– Check all the "small" details
– Devise a creative marketing strategy for the holiday shopping season
– Seek out information about your customers
These are great tips to add to your holiday planning guide. Let's go over each one of them to see what they offer.
1. Validate demand for your product inventory
If you want people to buy your products, you need to make sure customers actually need what you sell. To this end, the first holiday marketing tip is demand validation. Demand validation is the process of using data to establish that customers need specific products or services. More specifically: the products you're selling. You can determine the probability of customers finding you online based on the products you're selling.
Ask yourself the following questions to have an accurate idea of your position in the market:
– What is the current value of my industry?
– How much of that value do I currently capture?
– Who are the leading brands in my niche?
– How much value do they capture?
– What problem do my products solve that others don't?
These questions will help you assess your brand position compared to alternatives. Once you do, you can make realistic sales projections.
Next, you need to figure out the "hot" products in your inventory. Having this information is critical because you can:
– Make these products central to your holiday marketing plan
– Tailor your holiday promotions strategy to these products
– Craft your upsell strategy and special offers around them
Overall, validating demand for your products is essential to success. Back in 2021, businesses spent over $76.4 billion doing market research and validating their products. Meaning it's one of those processes that can make or break your store.
2. Optimize your website design for new customers
Chances are that your website is one of your most critical digital sales channels. It makes sense, right? Your website combines your entire product range with seamless payment processing. Therefore, everything on your website needs to work correctly.
But it also needs to look good. Did you know that 75% of customers judge a business's credibility based on website design? When paired with the 15-second rule, it means you have a small window of opportunity to evoke trust from website visitors. So how do you achieve this? With a clean, responsive website design.
Here are a few design tips that may help you get more sales during the holiday season:
– Update your products descriptions to reflect the holiday theme (Black Friday, Halloween or Christmas, for example)
– Ensure your website is mobile-responsive. More users and shoppers will be using mobile devices to shop in 2022
– Make your best-selling products stand out from others
– Minimize the clicks between the moment a visitor discovers a product on your landing page and the checkout process
– Adjust your website copy to reflect the holiday theme and potential discounts
– Draw attention to products and avoid clutter. The more visible everything is, the more sales you'll likely get
3. Make sure your website is secure
In 2020, businesses lost over $400 million to ransomware attacks. If you're a small business owner, a single attack can be fatal because it erodes customer trust and affects retention.
Luckily, you can act proactively to prevent loss. The first step is to ensure that you're working with the right hosting partner. Beyond that, the following steps can help you get to grips with your website security:
– Go over a basic security site checklist
– Use website security software such as Sitelock
– Keep up-to-date information on firewalls and other security-related topics
With a secure website, you'll be able to prevent SQL injection, cross-site scripting, and other sophisticated phishing techniques.
4. Check all the "small" details
According to Forbes, companies lose millions of dollars due to human error annually. As a small business owner, your exposure to human error is fairly high. That's because most small retailers don't have access to automation.
Therefore, an important holiday marketing tip is to keep track of your website's performance. This way, you'll reduce the probabilities of monetary loss across the holiday season. 
Here's a checklist with questions you should have answers to:
– When does my hosting service run out?
– How much traffic can my website handle?
– Is my website fast?
– Is there any dead text/unnecessary clutter copy?
– Are old marketing materials still live?
– Are all my plugins fully paid for and ready to go?
If you need help, you should contact your hosting partner. They will have detailed information and actionable suggestions to help you prevent loss.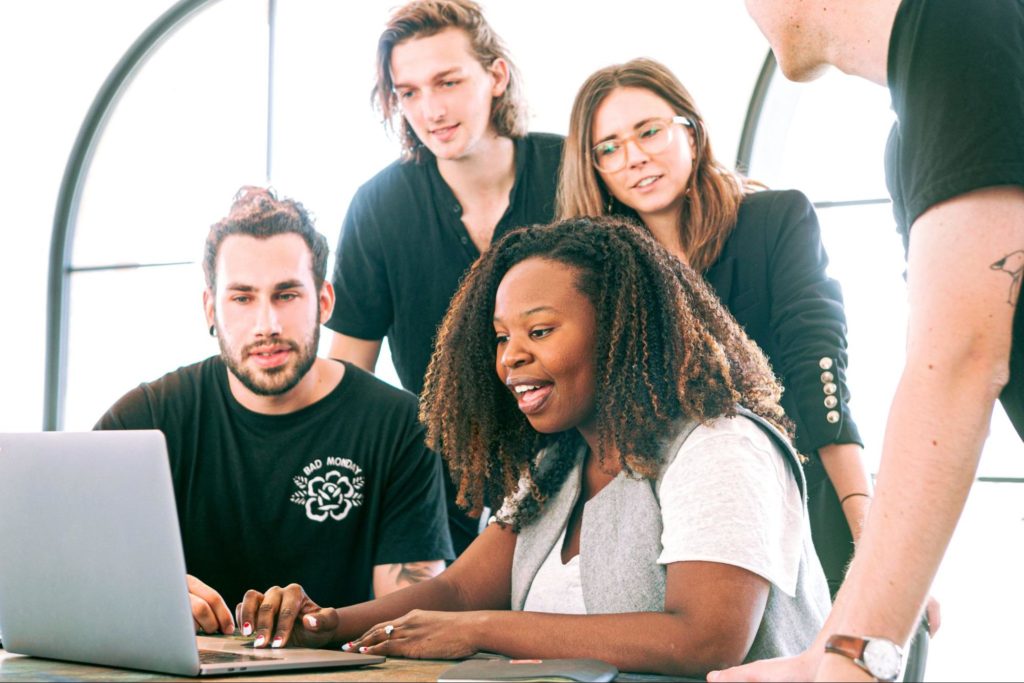 5. Devise a creative marketing strategy for the holiday shopping season
This might sound like a no-brainer, but it's really important that you create an innovative holiday marketing campaign. Otherwise, your business may get lost in the noise. Try to come up with a campaign that conveys the utility of your products, and how they stand out from others.
However, make sure you don't overspend on advertising to avoid losing revenue! It might be useful to use the results of the demand validation you performed earlier.
Here are a few holiday marketing guidelines for you:
– Use an email list to prime your current customers with a "secret Black Friday/Cyber Monday offer."
– Prepare hilarious automated email marketing messages for new buyers
– Run a pre-Black Friday sale
– Use content marketing to help your audience solve problems
– Offer an unexpected discount code at checkout
– Use giveaways to create a buzz
– Share your shipping process on social media outlets like Instagram
– Use micro-influencers in a targeted way
If you're wondering how to get your creative juices flowing, collecting market insights will help. But where to start? Simple: gather information. For example, if you see something funny, consider adding a twist to it to match your brand while crediting the original source.
6. Seek out information about your customers
To address your customer's problems, you need to understand them. So seek out information about them! Digital channels like Twitter, Instagram and Facebook are a treasure trove of information. Other helpful tools include Amazon Bestsellers, Quora and eBay.
For target audience research, Twitter search is a goldmine. Once you type in relevant keywords and hashtags, you can see how people use your product in natural conversations.
Final thoughts: 6 holiday marketing tips to boost holiday shopping sales
With Black Friday and other holidays around the corner, many ecommerce businesses are preparing their stores and strategies. To thrive, you need to ensure that your online store is also ready. How? By making sure you understand what your customers want. Validating demand is a great tactic to do this. Once you know what your audience wants, you can start preparing for the holiday season. 
And don't forget: A crucial part of your holiday success is ensuring that your website is secure! If your website isn't safe, your design, copy, and marketing efforts won't matter. Therefore, your ecommerce store must be backed by reliable hosting and customer support.
Try out Bluehost's WooCommerce hosting to access secure web hosting, responsive customer service, and an extensive suite of tools to help you get the best out of your holiday sales.