Adding SEO Keywords and Competitors
Add SEO Keywords and Competitors to see how your pages rank and how you stack up against the competition.
Did you know? Improving your SEO is even easier when you build your website using Constant Contact: Email Marketing Solution.  All Constant Contact websites are fast-loading, secure through SSL encryption, and mobile-responsive, helping you to become more discoverable online.
---
---
When getting started with our SEO tool, it is important that you add keywords and competitors. This will help you determine how your pages rank for each keyword and how your competitors rank against you.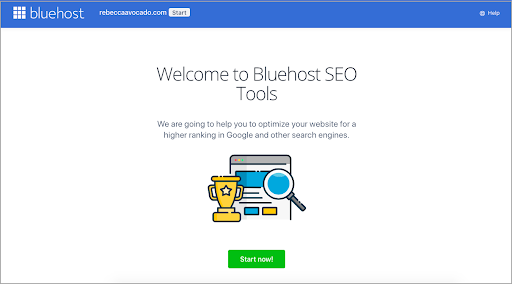 Add Your SEO Keywords
Choose up to 20 keywords that you want your website to rank highly for. Once you add a keyword to track, you can see its position in Google and the search volume, which measures how many times the search term has been searched for in the past month.
Click the Settings tab.
Click Tracked Keywords.
Click Find New Keywords.


Enter the keyword you'd like to use for optimizing your site, and then click Search.

The search results will display your searched keyword along with a list of alternatives. Click the + button to add the keyword.

Note: If a dash (-) appears next to a Keyword in the Search Volume column, it's because the search volume is too low for us to gather accurate data on that keyword.
Did you know? According to industry experts, it's recommended that you revisit your keyword strategy quarterly.
Add Your SEO Competitors
When you activate your website within the SEO tool, if we can find sufficient data, we suggest two competitors. We do this by analyzing your website and determining the keywords for which you are currently ranked in search engines - "dentist in Chicago area," for example. We see which other companies are also ranked well in Google for those same keywords. We then choose the two sites with the highest number of matching keywords with your website. In addition to the suggested competitors, you can add your own. We allow you to track up to four competitors.
If you are not sure who your competitors are, try the following:
Select one from the list of suggested competitors we give you based on common keywords. To select potential competitors, we analyze your website and determine the keywords you're currently ranked in search engines. We then identify other companies that are also well ranked in Google for the same keywords.

Go to any search engine (Google, Bing, Yahoo, etc.) and type one of your keywords. The websites listed in the top positions of the results page are the ones that rank better for that given keyword and therefore are your competitors.
Once you have a list of competitors, you can add them to the SEO tool. Don't worry - your competitors will not know you're tracking them!
Click the Settings tab. 
Click Competitors.

Click Add a Competitor.
In the search box, enter the URL of the competitor you want to track and click Add Competitor.

For further assistance, you may contact our Chat Support or Phone Support via 888-401-4678. You may also refer to our Knowledge Base articles to help answer common questions and guide you through various setup, configuration, and troubleshooting steps.