Builder - How to Add and Manage Blog Posts
This article applies to the Bluehost Builder (our express website editor not connected to WordPress).

If you are not sure which version you are currently using, please see Bluehost Website Builder (for WordPress) vs Bluehost Builder for more information.
Blogging provides you with the opportunity to share your knowledge and goals. It also gives you a way to communicate with not only current customers but also to potential clients that can be part of your successful business.
 
This article will walk you through how to manage your blog posts.
Adding a new Blog page
To begin, you will need to
access your Bluehost Builder Settings
.
Click the Blog section from the side navigation menu to the left.
You will see a window pop up appears, click Go ahead button if you want to add a new blog page, or click cancel button if you want to add it yourself to an existing page.
After you click Go ahead button, you'll see a pop up window that your blog has been added, to proceed click Create post button.
You should see the Blog Management dashboard after, where you can search for, create, edit, publish, draft, and delete posts for your blog.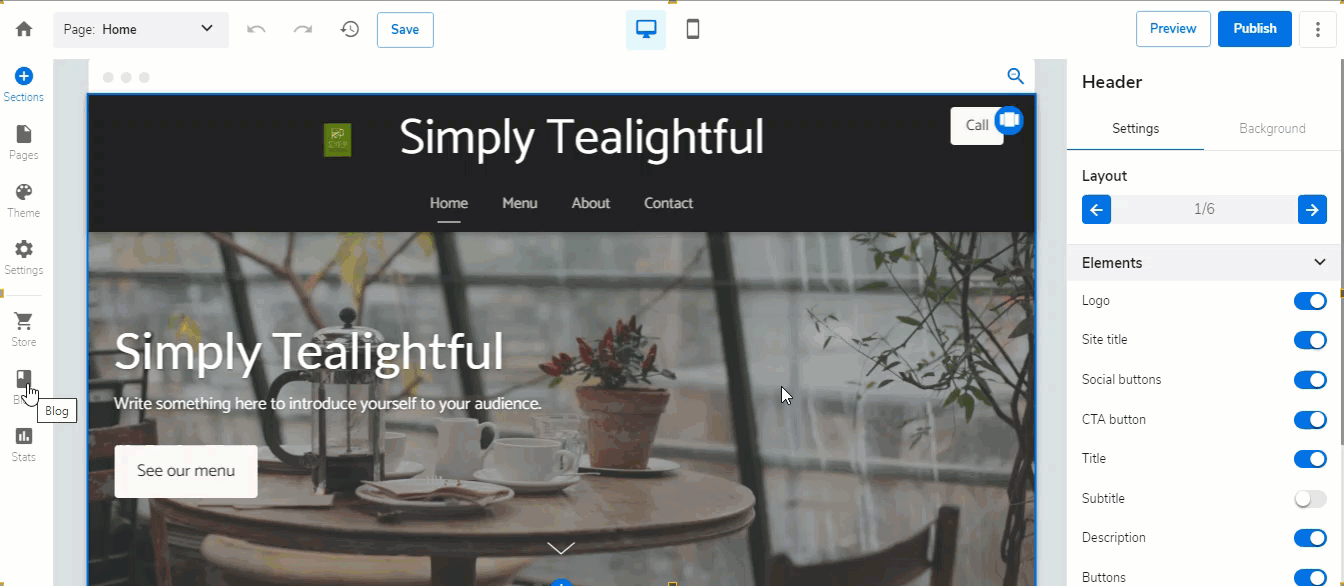 Adding a New Post
Click the Blog section from the side navigation menu to the left.
From the Blog Management dashboard, click the New Post button towards the top right corner.

Note: if you haven't created your first blog post, click the Create new post button below.

When adding a new post you will see 2 tabs to enter your post and Featured to put your cover image.

Write Tab:  To enter the title of your story, Introduction, and the content of your post.
SEO Settings:   To enter your SEO title, description, and slug ( a part of your URL that explains the page's content - e.g. /blog/ believe-in-yourself ).
Featured: One of the sections that provide you an ability to put or change a cover image base from your post, you can also toggle it off if you don't want to put a cover image. 

Click the Publish post now button when finished.
Window pop up appears, asking you if you are really decided to publish the post and no changes needed, if so then click Publish now button.
Editing Deleting an Existing Post
From the Blog Management dashboard, locate the existing post you have created.
Click the vertical ellipsis ( ⋮ ) inside the existing post box.
Choose either delete or edit.