cPanel Applications
For your convenience,
Bluehost 
offers several scripts for use on your web site. These tools allow you to set up common ready-made scripts.
The scripts include hit counters, mailing lists, blogs, e-commerce, password protected subdirectories, searches, free-for-all pages, and random link pages. It is advisable to test each script before beginning to edit its content. Programming knowledge is NOT necessary for the implementation of these scripts.
These scripts can be accessed by logging into your Bluehost Control Panel. 
Rock
Once you're logged in to your Bluehost account, click Advanced on the left side navigation menu.
Scroll down and find Software, then select Softaculous App Installer.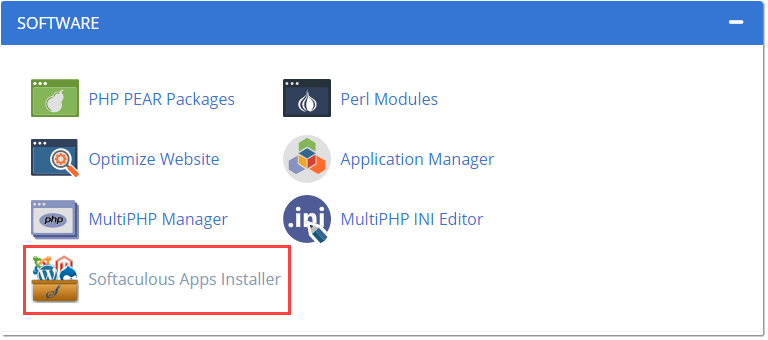 Legacy
Under Hosting, scroll down, and find the Website section.
Under the Website, click on One-Click Install.