Why You Need To Set Up Your Google My Business Profile
When it comes to your business, it's essential to let everyone know that you exist. Even if you run the best real estate agency or restaurant in your area, you need to appear on people's radar to be successful. 
You can use Google My Business profile for that. It is a free tool that helps you create a company profile that appears in Google searches.
Your customers can Google to find relevant information on your company or local business within seconds.
Read on to learn more about the benefits of Google My Business and how to set up your Google My Business profile.
Exploring The Google My Business Profile
Benefits of Google My Business
Helps You Interact With Your Customers
Promotes Your Products and Services
Enables You to Manage Your Brand
Creating Your Google My Business Listing
Final Thoughts: 6 Profitable Benefits of Google My Business Profiles
Exploring the Google My Business Profile
Google My Business (GMB) profile provides an easy way for businesses to manage their online presence across Google platforms. Using it, business owners can operate across:
Search engine
Google Maps
Google Calendar
Google Reviews
A GMB profile ensures that you come up in search results whenever someone does a related search.
For example, if someone searches Italian restaurants around me, the searchers see your Italian restaurant in the businesses listed.
You just need to register your business, and you are good to go.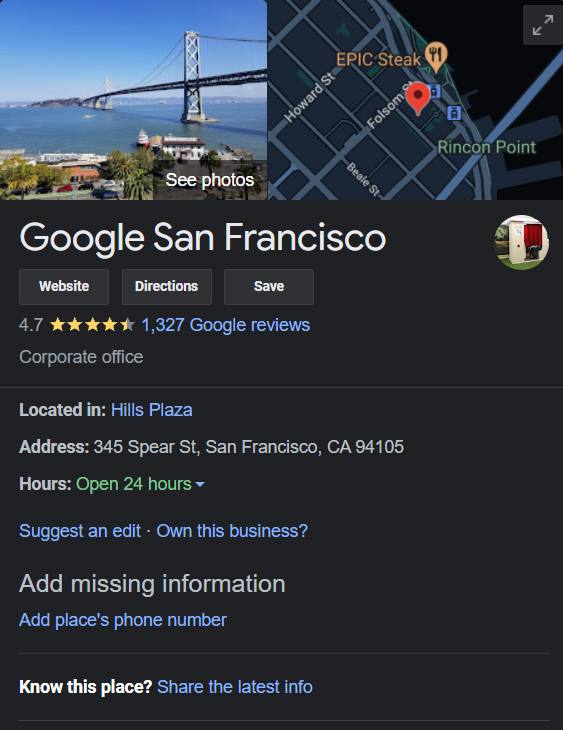 Benefits of Google My Business
Informs the Public
Helps You Interact With Your Customers
Promotes Your Products and Services
Improves Local SEO
Provides Traffic Insights
Enables You To Manage Your Brand
Let's go through each benefit one by one.
Informs the Public
You can use your GMB account to inform the audience of your whereabouts and business specifics.
It includes details like:
Opening Times: Time of opening and your daily hours of operation
Address: Your business location linked to Google maps
Contact Details: Your phone number so customers can reach you by phone call
Customer Reviews: Feedback left by previous customers. People can rate your business out of five stars in these online reviews
Business Category: What type of business you are. Categories include restaurant, cinema, bar and more
While you can change these details any time you want, it's best to remain consistent. It retains your image in front of potential customers.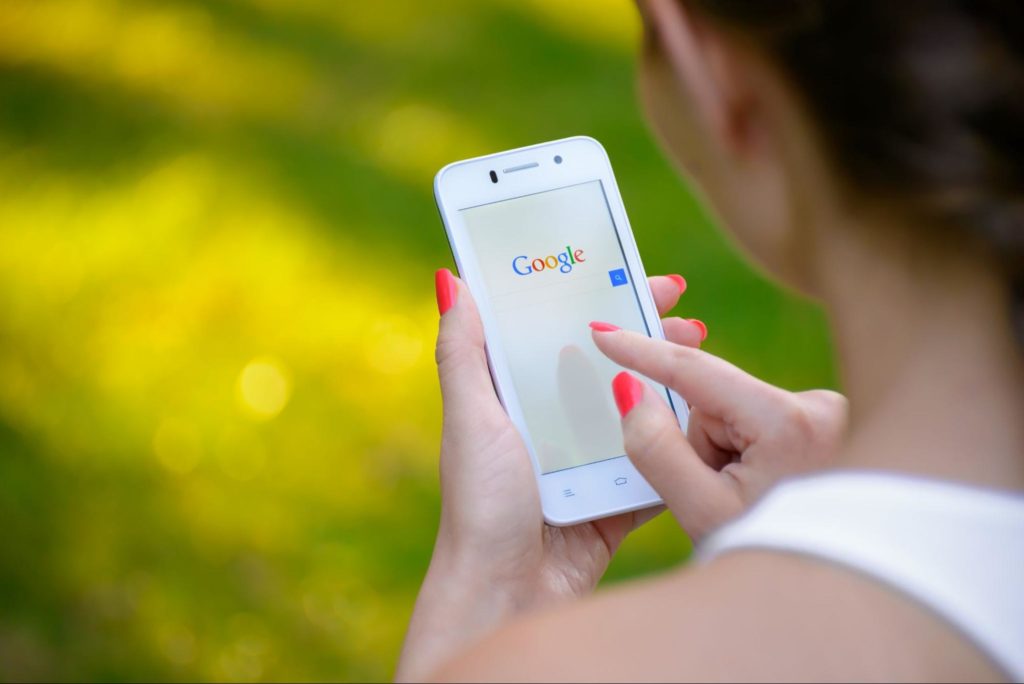 Helps You Interact With Your Customers
A GMB account empowers you to interact with your customers on a one-to-one basis.
Here are some of the ways a GMB account helps new customers interact with your business:
Direct messaging: People contact you through your profile, and you can answer questions.

Reviews: Customers can rate your service and give you stars out of five. They can leave negative or positive reviews on your profile for others to see.

Orders: GMB accounts support reservations and food orders. If you run a restaurant business, your customers can book a reservation or order food right from your business profile.

Connect through Social-media: Google links your social media profiles from your website. These profiles include Facebook, Twitter, LinkedIn and YouTube.
In a way, Google helps you manage your online customer interactions.
Say a customer with dietary requirements is looking to eat at your restaurant. That customer can ask you questions through Google My Business, and you can answer those questions.
Upon a positive reply, they can order through the GMB account and review your service too.
The only thing needed from you is your business website and Google will do the rest.
Promotes Your Products and Services
One of the top Google My Business benefits is support for promotional incentives.
It's essential to inform your customers about your business. A promotional sale is one way to do this. But advertising the sale can cost you money.
A business profile on Google helps you with that for free. It lets the customers know where and when the promotion is taking place.
Several business promotions are available through Google Posts.
Events
You can use events to set up scheduled deals and promotions.
You can promote both online and offline events. Suppose you are managing an exhibition in a local art gallery. You can schedule this with a set event to let people know when and where it's happening.
You can even allow people to RSVP and buy tickets through your event posting.
Offer Pages
Offer pages are perfect promotional material for both large and small businesses. They help you bring your special offers and deals to the forefront of your business profile.
They are like billboards for your Google My Business Account where you can share your most valued offers to land customers.
For example, you can add an offer of Flat 50% on all summer clothes on Wednesdays. The offer will appear above your reviews with eye-catching images of the dresses on sale.
With such offers, you can stop shoppers in their tracks and let them make impulse purchases.
General Posts and Updates
You can also use Google posts for general posts and updates.
Is Christmas coming up? Share your holiday schedule.
Did you experience a heart-warming story? Share it.
Think of it as your business's social media feed. Similar to social media, you can use it to set the tone of your business. You can share achievements, post staff's stories and display customers' feedback.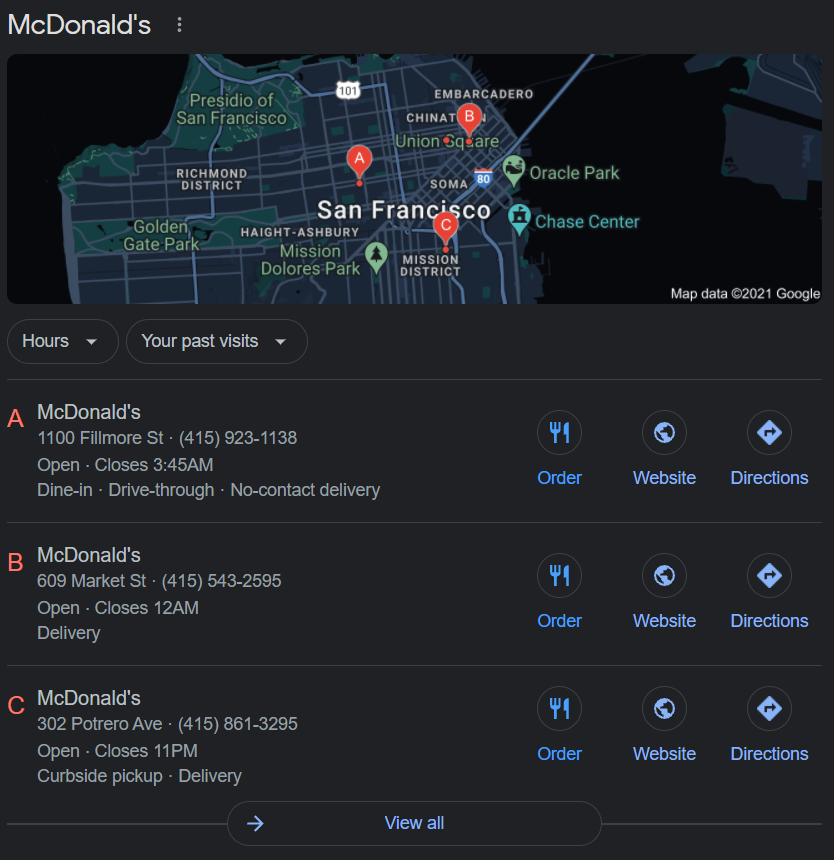 Improves Local SEO
Google My Business helps with search engine optimization (SEO), particularly local SEO.
How?
When a customer searches "[Service] near me", Google picks three service providers from local Google My Business Profiles.
These local search results from a service area depend on:
How prominent a business is
How far it is from the searcher's location
How relevant the search terms are to the business
As a GMB profile is essential for appearing in these results, you should set your GMB up for your local SEO.
Provides Traffic Insights
You can optimize your business strategy to convert your visitors to customers.
A GMB account can help you with that by sharing insights into your visitors' search behavior: whether they searched for your services or stumbled upon your business by chance.
The insights divide your visitors into:
Discovery — Includes the searchers who found your business by searching your products or services
Direct — Counts searchers who search your business by name and address
Branded — factors in searches focused on your brands or brands related to your business
Total — shows the total searches
Use these insights to update your GMB listing. Also, optimize your digital marketing — Google Ads.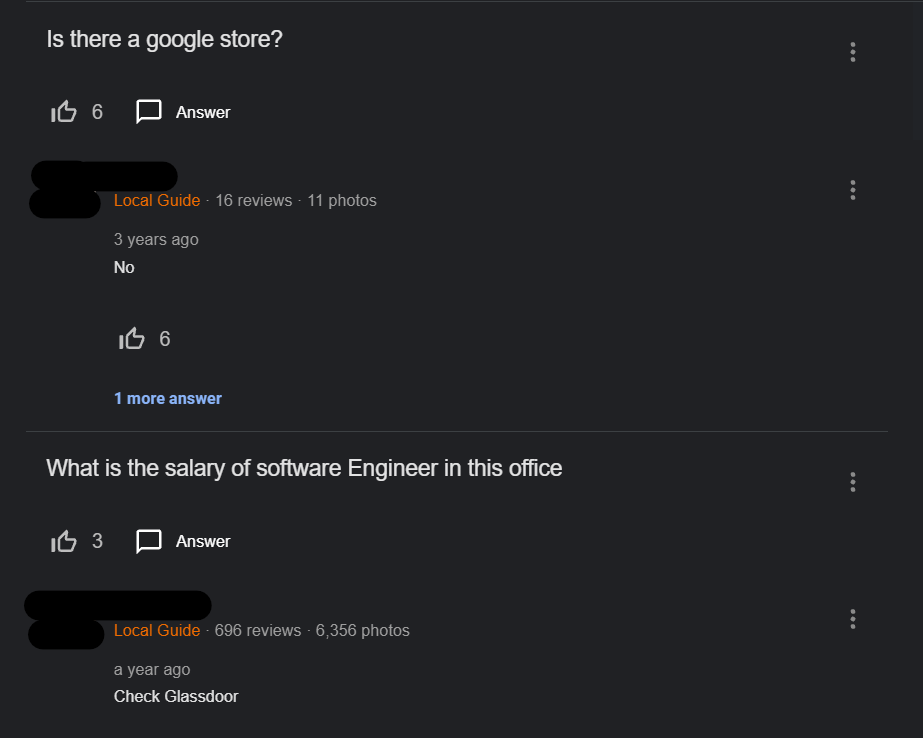 Enables You To Manage Your Brand
Even if you appear first in the rankings, the searchers look at your business profile before deciding if you are worth a go.
A good or bad profile affects purchasing decisions.
You can improve your image by:
Attending to questions raised by searchers
Providing accurate and relevant business information
Creating social posts to show that care about those visitors
Replying to negative reviews and resolving the issues
Creating Your Google My Business Listing
Here's how you can set up your Google My Business profile.
Step One: Head over to Google My Business portal and click Manage now.
Step Two: Check if your business already has a Google business listing.
If there is, claim it. Otherwise, click Add your business to Google.
Step Three: Enter your details:
Your business name
Your business category
Your Address
Nature of operation — delivery or in-shop
Extent of operation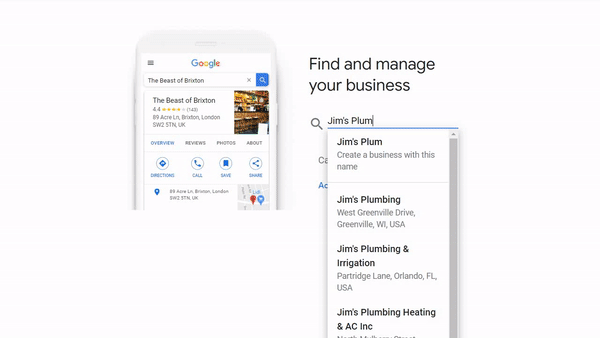 Step Four: Verify your business. You can do so by asking Google to send you a postcard with the verification code.
Google will send you a postcard that will reach you within 14 days (but can take longer due to pandemic or country-specific delays).
Enter the verification inside the postcard to get verified.
Note: While waiting for the postcard, don't edit your business name, address or category.
Step Five: Publish your Google My Business Profile and add additional details:
Operating hours
Keywords for searches
Contact details
Business description
Photos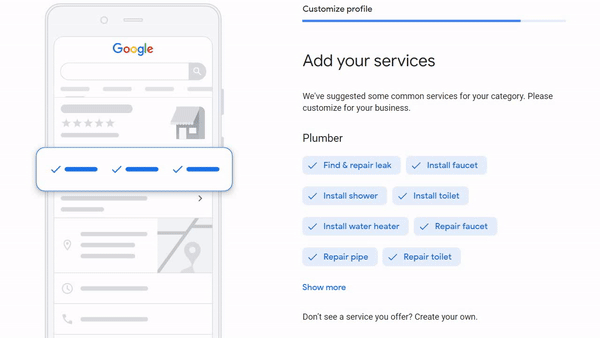 Your business profile is now up and ready for visitors.
Final Thought: 6 Profitable Benefits of Google My Business Profiles
With this, the importance of Google My Business pages is out in the open. It helps you land visitors and convert them into valued customers.
Create your profile today and get the full benefits of google my business.
Google My Business is a starting point. You can further benefit from an online presence via your website. Start your website today to take your business to the next level.